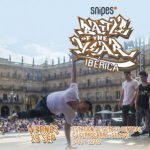 On the occasion of the 2017 Battle of the Year Iberia Championship, qualifying of the Battle of the Year 2017 International Championship (BOTY), which will take place in Germany in October 2017, bringing together the winning groups from around the world, FITEC has decided to of its programming this championship.
Once again, thanks to Universobboy and FITEC, we have the pleasure of celebrating the Breakin Scenic Shows event par excellence: Battle of the Year Ibérica, where the first prize is a direct qualifier for groups from Spain and Portugal to the end of Battle of the Year International to be held on October 21, 2017 in Germany. Two years ago we represented, apart from marking history, ArcopomCrew… Who will be the chosen in this edition?
Battle of The Year Ibérica Championship 2017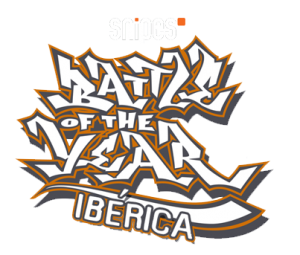 Sept.29, 2017 6:30 pm to 9:30 pm.
Space: Plaza Lorca.
All Audiences.
– GUESTS –
Jury:
Poe One – Style Elements, Los Angeles
Rudy Goblin – Flipside Kings, Miami
Freeze – Ghost Crew, Sweden
Dj:
Jimmy Twice – Madrid Kingz Flava
Host:
Kaos – Supersouthnics, Madrid
+info: http://botyiberica.com/
Snipes
Harria Producciones
City Council of Getafe
Asociación Juvenil Breakdance Plasencia
International Street Theater Festival – FITEC