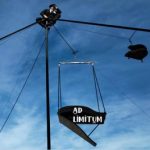 A musician little accustomed to normality, instruments that come to life and circus madness. A mast, pianos and other original instruments that generate live music and unusual, epic and stupid images, all seasoned with a good dose of circus adrenaline. Are you ready to rock?
Company: Mario Comaneci (Spain – Toledo).
Official Program
Space: Plaza RENFE / Getafe 

Performances: Sept.27, 2019 at 7:00 pm.
Duration: 40′ / All Audiences.