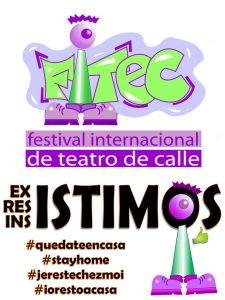 The programming of street shows, like that of theaters in general, has been seriously affected as a result of the measures to contain the Covid-19
From the FITEC Festival, we send to all the professionals who have to do with show business our message of encouragement, encouragement and solidarity, from the desire to help us cope with these very difficult moments that we are experiencing.
The artists are people used to always working against the current, with all the good and the bad that this entails: main victims of times of crisis, considering our profession as "expendable" and at the same time generating new ways of thinking and solutions . Chameleons always adapting to our constantly changing environment.
Even knowing how important it is for the world of street shows, contact with the public and live work, we encourage you to disseminate the recordings of your productions, whether they have already been presented at FITEC or not, through our YouTube platform.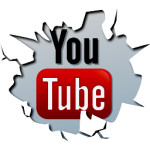 Our goal is to maintain contact with the Festival's public, so that they can continue enjoying from home the shows already shown on the streets, as well as those that are yet to come.
We want to put our cap now, today "virtual", not for a specific solidarity project as we have done during the different editions of the Festival, but for the largest project we have faced: ALL OF US, allocating the funds to the investigation against Cov-19.
We also want to raise our predisposition to join the initiatives and collaborations that may arise from our environment.
Greetings and all our encouragement.
Coming soon… #seeyouonthrestreets