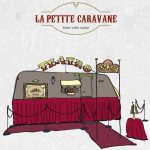 Set in the theaters of the early 1900s, this small theater can house the most varied performances. Theater, magic, puppets, shadow theater, live music or short films… "La petite caravane" is the smallest theater. Only 25 people can enjoy, in passes of 20 minutes, an unforgettable unique and unrepeatable performance.
Company: Adrián Conde (Spain – Asturias).
Official Program
Performances: Oct.1, 2017 at 12:00 am, at 00:30 pm, at 1:00 pm, at 1:30 pm, at 6:30 pm, at 7:00 pm, at 7:30 pm, at 8:00 pm, at 8:30 and at 9:00 pm.
Space: Plaza Palacio.
Duration: 20′ / All Audiences.