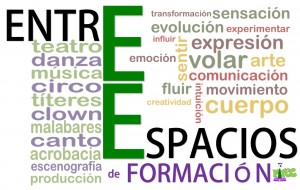 The FITEC within its objective of promoting the performing arts world, launched this year a new training space within the Entre-Espacios program. this time with Butoh Dance Wordshop 3 hours with Valeria Geremia (Italy).
The seminar is open to all, it does not require previous experience in dance, no age limits. It is oriented not only dancers, but all those who want to make a path of research and emotional and artistic experimentation.
Butoh dance is contemporary dance. Born in Japan at the end of the 50s, as a challenge to the rigidity of traditional dance No, kabuki theater and classical European and North American ballet. The removal of any coding style movements, aims to bring to light the dance of the soul. A path toward realizing their own dance.
Through a breath work, yoga, technical Michizo Noguchi and elements of shiatsu, trying to reach a state of consciousness and relaxation listening to the body. The use of certain "objects" will enable the realization of a series of exercises designed specifically for this method. Energy flows for a relaxation necessary, voltage and power movement. Further work on models of body energy lead us to the primitive elements of dance, in which all work together in small groups "Improvisation, interaction; The door to develop their own butoh dance through the deepening of "Imaginary" and consideration of the interior landscapes".
Date: Sep.29, 2016
Hours: De 12:30 pm to 3:30 pm.
Price: € 30,00
Limited places.
All persons interested should make their entries via e-mail:
entreespaciosfitec@gmail.com