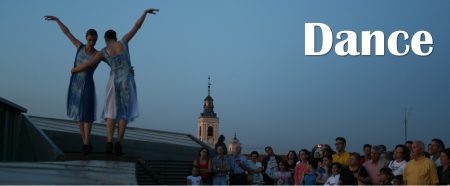 If I could say what I wanted to say, there is no reason to dance
From the second edition of FITEC, in 1997, Dance bursts on stage festival, from a new and fresh perspective: Dance in Urban Landscapes. We believe in the power of the movement as an artistic language and as a differentiating element of the urban landscape to convert routine everyday space into something surprising and novel.
In 2000, when the FITEC reaches its 5th edition, the dance is established and indisputable main discipline Festival, to become part of CQD Network (Dancing Cities). An international network of festivals of contemporary dance program their shows in urban spaces. The main objective of the network is to create a dynamic system of cooperation, coordination and exchange between members. The network promotes cooperation among countries, creating a common understanding of artistic dissemination in different languages and cultures.